---
Dr. Andrea Fochios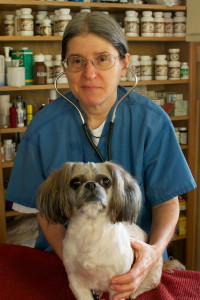 Since she was a very young child Dr. Andrea Fochios wanted to become a veterinarian. Apparently it was her calling because she has been in practice now for over thirty years. In addition to a Degree in Veterinary Medicine, Dr. Fochios holds Degrees in Animal Behavior and Chinese Medicine.Her path toward Chinese Medicine began after clients came to her wondering if Chinese medications could be used in conjunction with the Western medications they were giving their pets. At the time Dr. Fochios had no idea if they would help, or more worrisome if they could cause harm. In order to gain the knowledge and have the potential to help her patients further, she began the 4 year journey to obtain a Degree in Chinese Medicine.Dr. Fochios is unique in that she is licensed to treat both people and pets. Although her Chinese Medicine license requires that she completes at least 20 hours of continuing education for people and her veterinary license requires she completes a minimum of 20 hours of continuing education per year, Dr. Fochios completes over 50 hours of continuing education for each annually. She has said that learning is another avocation for her.When not in the office Dr. Fochios enjoys spending time with her pets, cooking and working in her organic garden.
---
Mary Henderson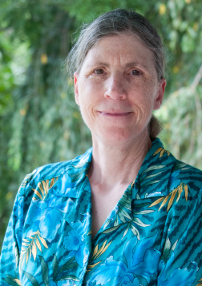 No office can run without a great support staff. Mary is the office manager for OPPA. She is responsible for accounting, data entry, supplies and most importantly, she creates a welcoming and comfortable atmosphere for the patients of Dr. Fochios.
When not in the office Mary enjoys birdwatching, photography and hiking with her dogs.
---
Please call 828 254-2773 or email us for an appointment.