---
Dr. Andrea Fochios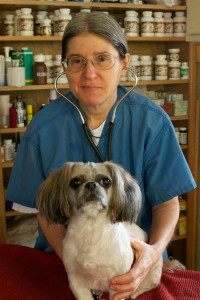 Since she was a very young child, Dr Andrea Fochios wanted to become a veterinarian. She understands what a privilege and a gift this calling is, and has been in practice for over 37 years.

In addition to completing a bachelor's degree which was the foundation for then completing a Doctorate in Veterinary Medicine, she holds a Master's degree in Biology, and Animal Behavioral Ecology. She also completed an internship at Purdue University School of Veterinary Medicine.

Later in life, Dr Fochios went back to school, and completed a four year Master's in Chinese Medicine. Many of her clients wanted an alternative to the Western medical model and, as Dr Fochios was unfamiliar with those practices, and how they might benefit her patients, she was at a loss as to how to advise them.

At that cross roads, she decided to learn more about how the paradigm might be useful for her patients. Ultimately, after completing a few more years of school, she was able to add, and incorporate, those tools into her 'tool box'. Since then, she has integrated her knowledge of biology, animal behavior and Western and Eastern medical trainings into how she practices.

Dr Fochios is unique in that she is licensed to treat both animals and people. She holds licenses in several states. As such, there are yearly requirements for continuing education which Dr Fochios enjoys, and usually exceeds, as she is always excited to learn new things!

Many of these topics have included further study of nutrition, supplements, western and eastern herbs, and areas of mind and body work that can be used for decreasing pain and dealing with stress and anxiety.
When not practicing, she enjoys spending time with her partner, her pets, cooking, studying, learning, and growing things in her organic garden.
---
Mary Henderson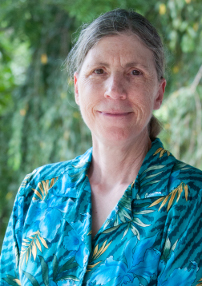 No office can run without a great support staff. Mary is the office manager for OPPA. She is responsible for accounting, data entry, supplies and most importantly, she creates a welcoming and comfortable atmosphere for the patients of Dr. Fochios.
When not in the office Mary enjoys birdwatching, photography and hiking with her dogs.
---
Please call 828 254-2773 or email us for an appointment.